Live streaming, live broadcasting, and video streaming are HUGE in China! And, Bilibili is a popular live-streaming, live-broadcasting, and video-streaming platform for videos and animations. Furthermore, do you know that most Bilibili videos are user-generated content? Users also like to share experience when streaming on Bilibili.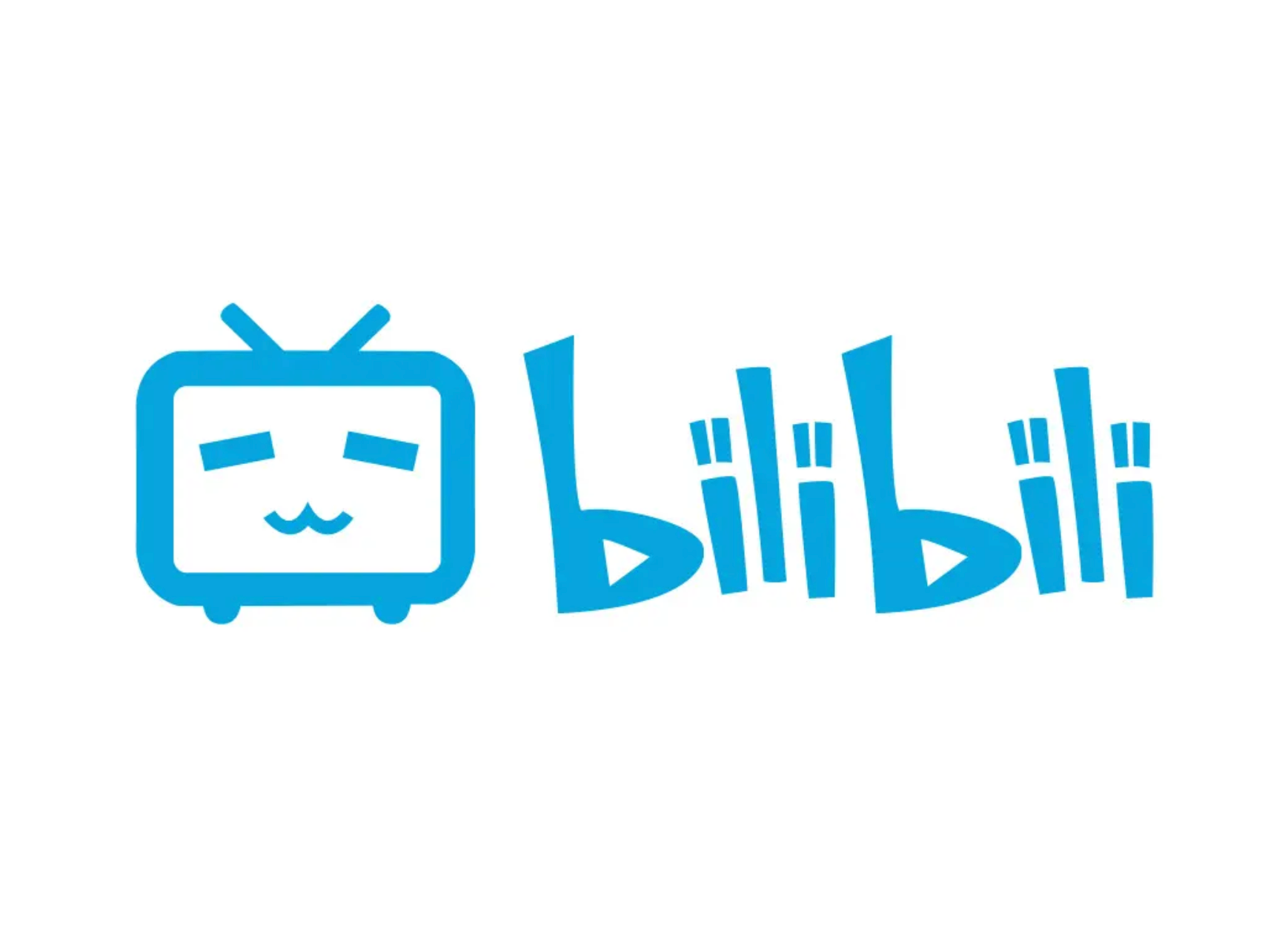 Bilibili has a nickname in China: B Site. It's a video-sharing website and is also considered a social media platform themed around animation, comics, and mobile games. B Site users can view and add overlaid commentary on the videos.
We've prepared this quick guide to Bilibili to ensure that you get all you need for marketing on Bilibili.
When a social media platform rapidly gains traction in the market, it's always a good idea to keep it on your marketing radar or add it to your strategy, especially when you are active in the market.
Demographics, culture, content forms, and trends differ between each platform. Nail what works on each platform early, and you'll be sure to get a significant return on your ad investments.
And, it's no news that the anime market continues to boom in the market. Bilibili is quickly gaining popularity in China, so now's the time to familiarize yourself.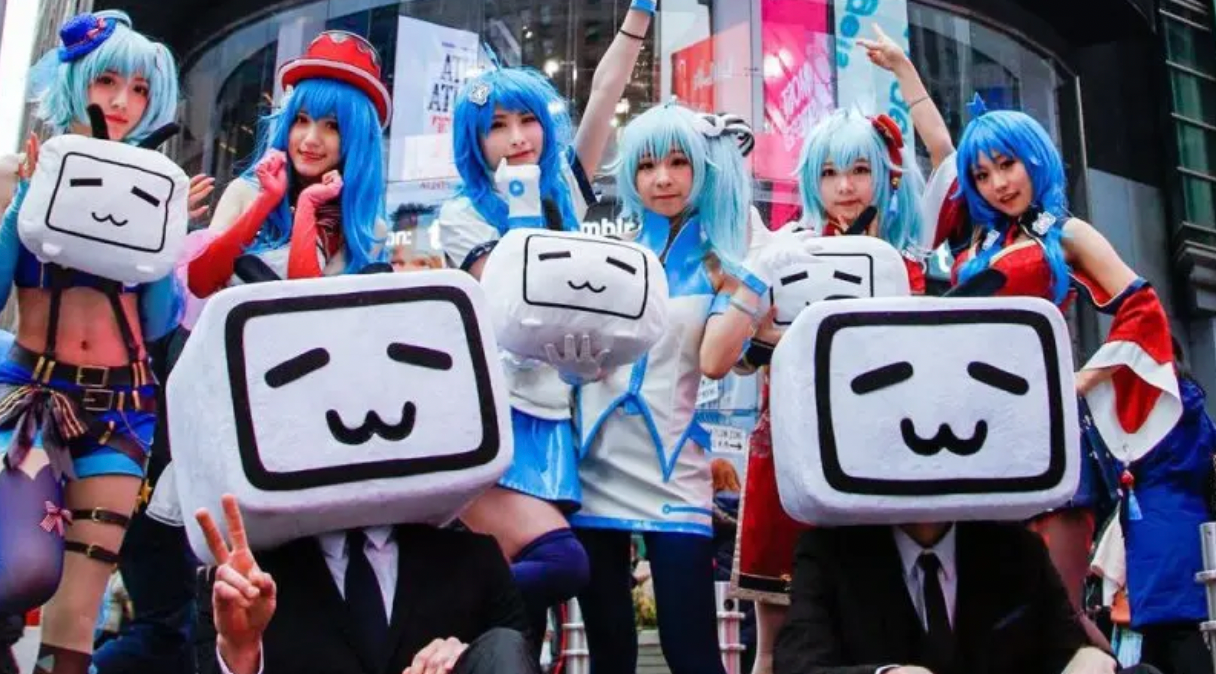 What is Bilibili?
Simply put, it's a long-form video streaming platform. And, it's also a live-streaming and live-broadcasting platform. It's similar to YouTube, except it also features video games and comic content.
Users can shop for virtual items from live streams, ads and content creators' own online shops. More importantly, users can share experience and add comments when streaming.
It's one of the very notable features, to which many attribute Bilibili's success, is its 'bullet comments' left by users. They fly across videos at specific moments to make users feel like they're watching along with friends. It encourages engagements and interactions.
Who uses Bilibili?
Bilibili's early adopters are a younger demographic, which is common in the beginnings of social media platforms. Over 70% of its users are younger than 30 and it's been described as 'China's Gen-Z hangout'.
The gender split is relatively even, with 51.5% of users being male and 48.4% female.
In the first quarter of 2020, the platform reported an active user base of over 170 million. By the end of the year, numbers climbed to 202 million monthly active users. 1.9 million of those are content creators, contributing almost 6 million videos a month between them.
Bilibili works closely with its content creators, which clearly pays off as the average user spends around 75 minutes a day on the platform.
Bilibili users in 2022
Bilibili has trimmed its forecast for first-quarter revenue as Covid-related lockdowns force millions of citizens to stay indoors.
Nevertheless, Bilibili's average monthly active users were 293.6 million in the first quarter of 2022. And it has average daily active users of 79.4 million, an increase of 32.0% year over year. Its average daily time spent per user on the platform reached 95 minutes, the highest in the Company's operating history, Bilibili reported.
Now, it's no news that Bilibili can reach a large audience according to solid data. Where to start?
How to create an account on Bilibili
The first thing to note is that the platform is only available in Chinese…
For desktop devices, here's the link: https://account.bilibili.com/account/home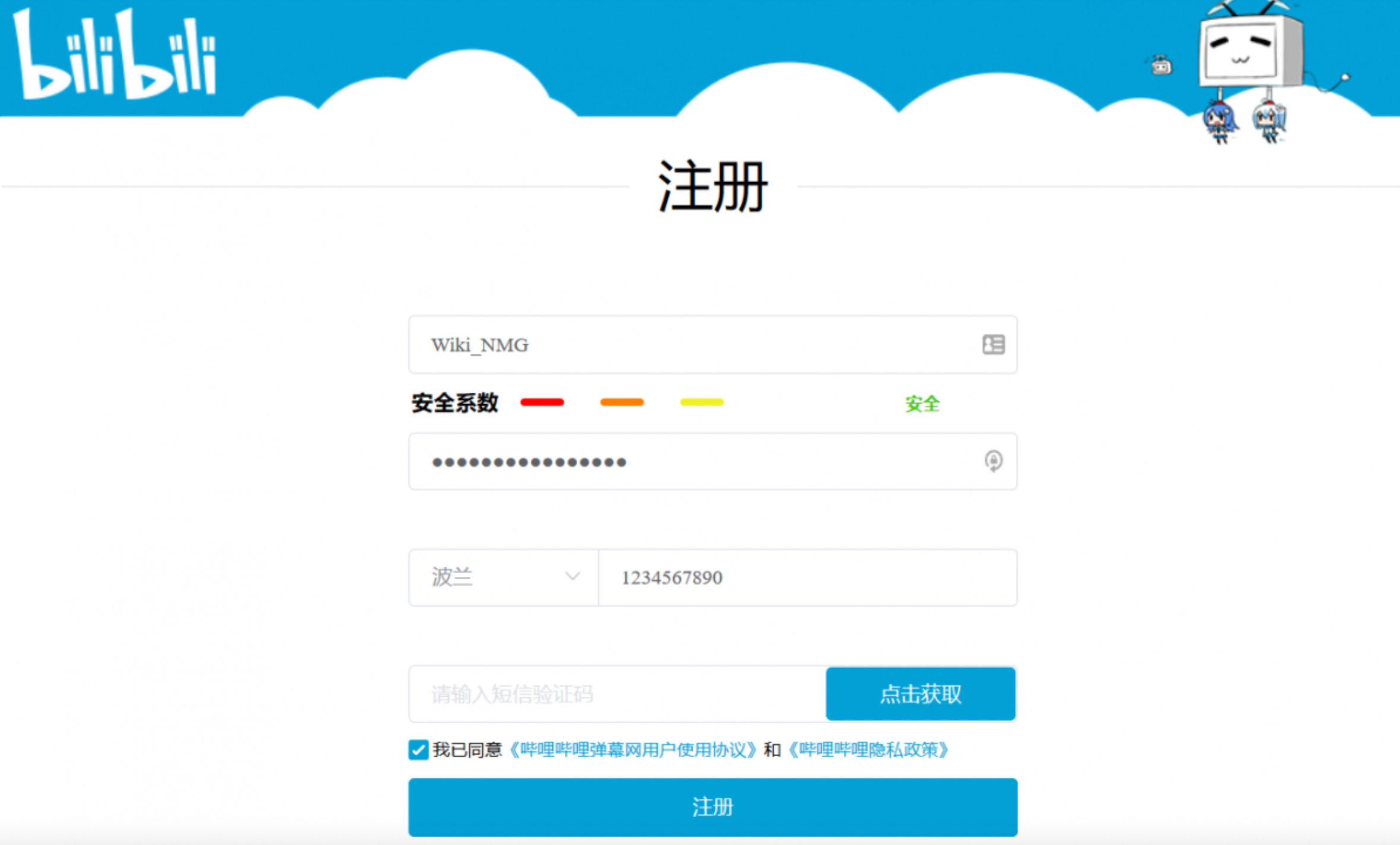 Like most Chinese platforms, you can set up your Bilibili account with a phone number. They accept phone numbers from outside mainland China.
You'll have to verify exactly who you are. You do this by taking a photo of yourself holding your photo ID. Bilibili is a slight exception to other Chinese platforms, in that you can use identification that has been issued from other countries.
To open an influencer or business account, you'll need to complete a few more steps…
It's worth it though, as your content will appear higher in search results, you'll be given priority for cooperation with partners and you'll gain access to Zhuanche (专车号) – the advertising account.
Businesses from the USA, mainland China, Taiwan, Hong Kong, Japan and South Korea can set up business accounts. You'll need:
Name of the account
Full company name
Account moderator's name and contact details
Scan of business license in color
Sealed and signed authorization letter (downloaded from Bilibili)
Unified social credit code if you're registered in mainland China, or your business registration number is registered elsewhere
Tax number (optional)
Trademark registration (optional)
Screenshots from the backend of other social media accounts (optional)
Business license verification from your country's embassy in China
Any other permits your business holds
Gaming and media companies will need some extra information, such as invoicing and banking details.
Want to run a KOL campaign in China?
AdChina.io is one of the easiest ways to advertise and drive traffic in China. Work with us to run a KOL campaign, and use our self-service platform to run campaigns and drive sales. Create a
FREE account
to get started.
How can international brands use Bilibili?
Like YouTube, users of Bilibili are expecting richer, more immersive long-form video content.
Here, it's more about quality over quantity. Content should be planned carefully. Not churned out in haste.
Adverts can only feature on the discovery and personal feeds, the video page and the opening screen.
Estee Lauder, Chanel Beauty and Gucci are among the top international brands that have all featured ads on the platform's opening screen.
Louis Vuitton knew exactly how to work with the culture of the platform. It teamed up with Bilibili in November 2019 to promote its collaboration with League of Legends. This was a smart move, given the large community of video game fanatics who hang out on the platform.
Fendi's "Peekaboo Bar" campaign, which featured across the personal and discovery feeds, is also known for its success. The brand was looking to reach China's Gen-Z community, so it allowed Bilibili's in-house design team to illustrate a comic for the campaign. It sparked plenty of comments from users who were impressed by its novelty.
Is Bilibili the future of video in China?
Bilibili appears to have discovered how to keep users on the platform for extended periods and keep them coming back every day. It requires a certain level of interaction and dedication from its users.
For instance, users don't just have the 'like' and 'favorite' options for resonating content. They also have the option to use B Coins (硬币) and Shells (贝壳), the platform's digital currency, to tip or support creators and brands – as long as they're transparent.
This innovative business model has spun a new ecosystem that elicits active involvement from creators, users and the platform alike. This results in more authentic and engaging content than you'd find on other platforms.
Such quality content tends to create greater organic reach and conversion rates, which also leads to higher returns on marketing investment.
People are always wary of betting on the future success of up-and-coming platforms. But engaged customer relationships and authentic content are undoubtedly the future and it seems as though Bilibili is doing an excellent job of hosting and delivering both.
Looking to advertise effectively on top Chinese channels?
AdChina.io lets you advertise on the most relevant and popular platforms across China. It's easy to use and helps you to get the most out of your investment. Signup today to get started.
AdChina.io has helped hundreds of brands reach the China market. To see how AdChina.io can help you get started with advertising on top channels hassle-free
create a free account
today.